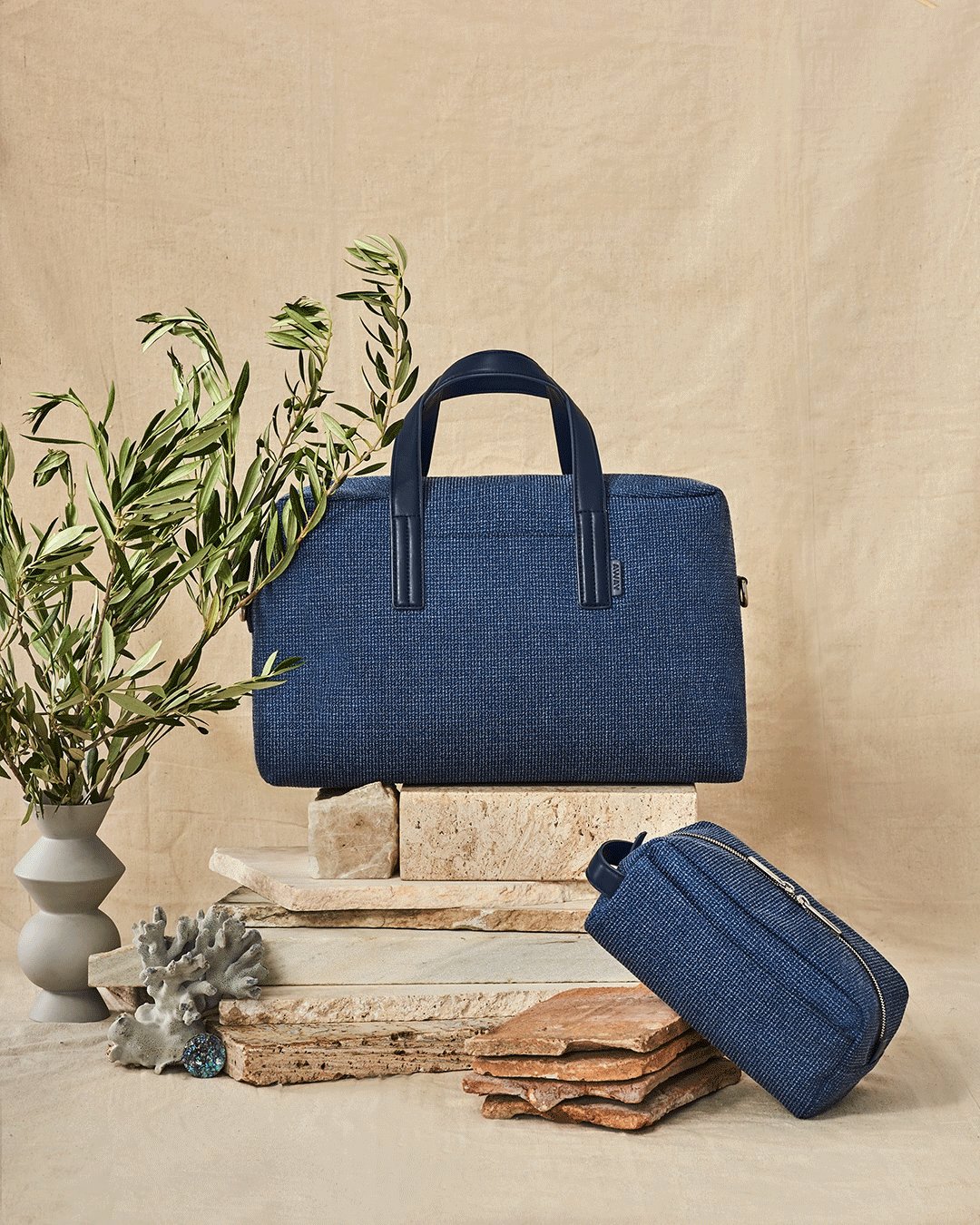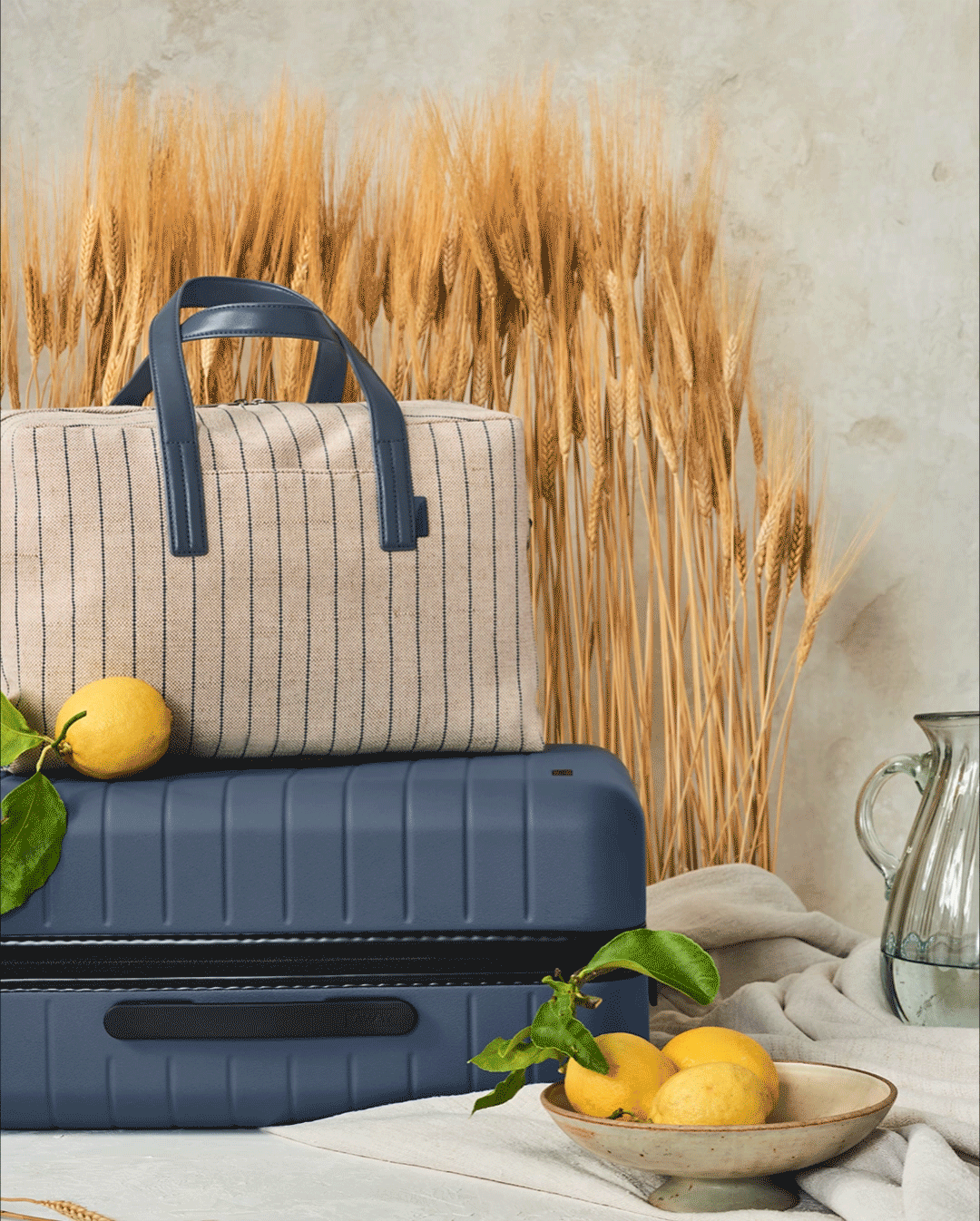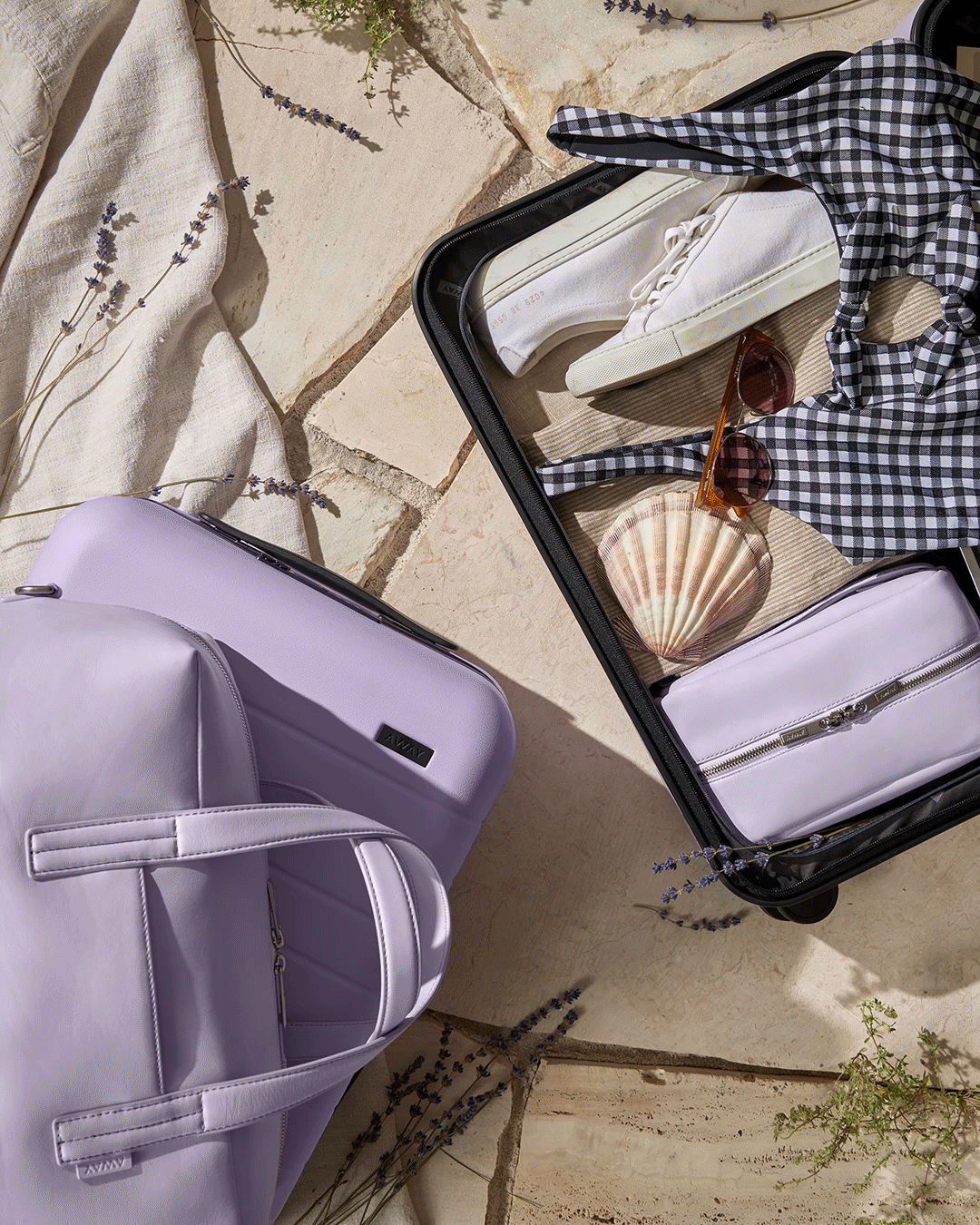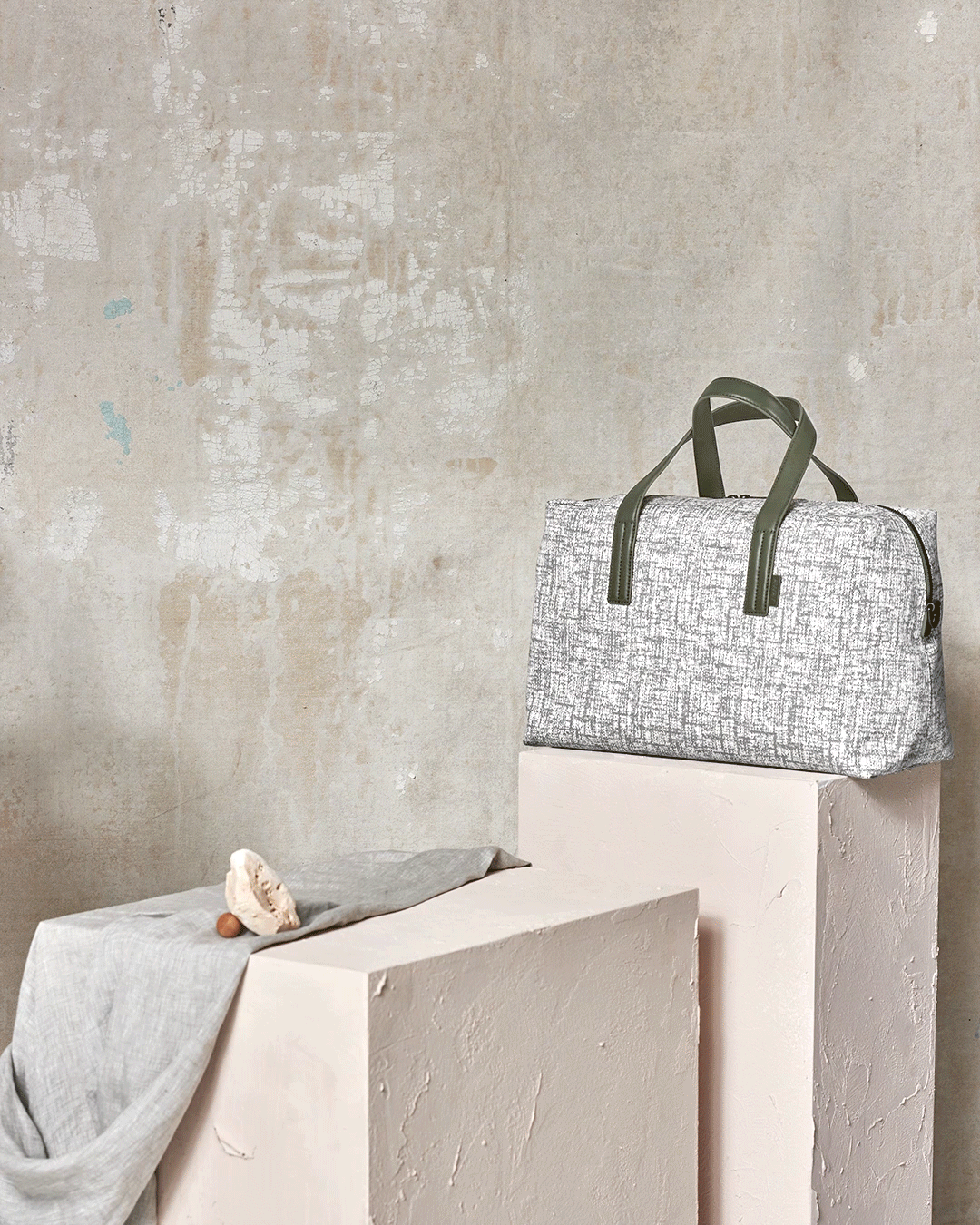 SALT AND STONE
Art Direction
Campaign for Away's summer products inspired by the cities along and surrounding the Adriatic Region. Based upon cities the products are named after, each scene features a collection of objects specific to each location – native plants, fruits, objects and natural elements. This eclectic mix of momentos portrays the sensory, fragmented experience of travel, much like the fond memories of a summer vacation.

Collateral


CHEZ AWAY
Branding
Chez Away, the first pop-up hotel of its kind, will open during Paris Fashion Week at the Amastan Hotel. It's the perfect home away from home for creators, influencers, and travelers of means and style everywhere.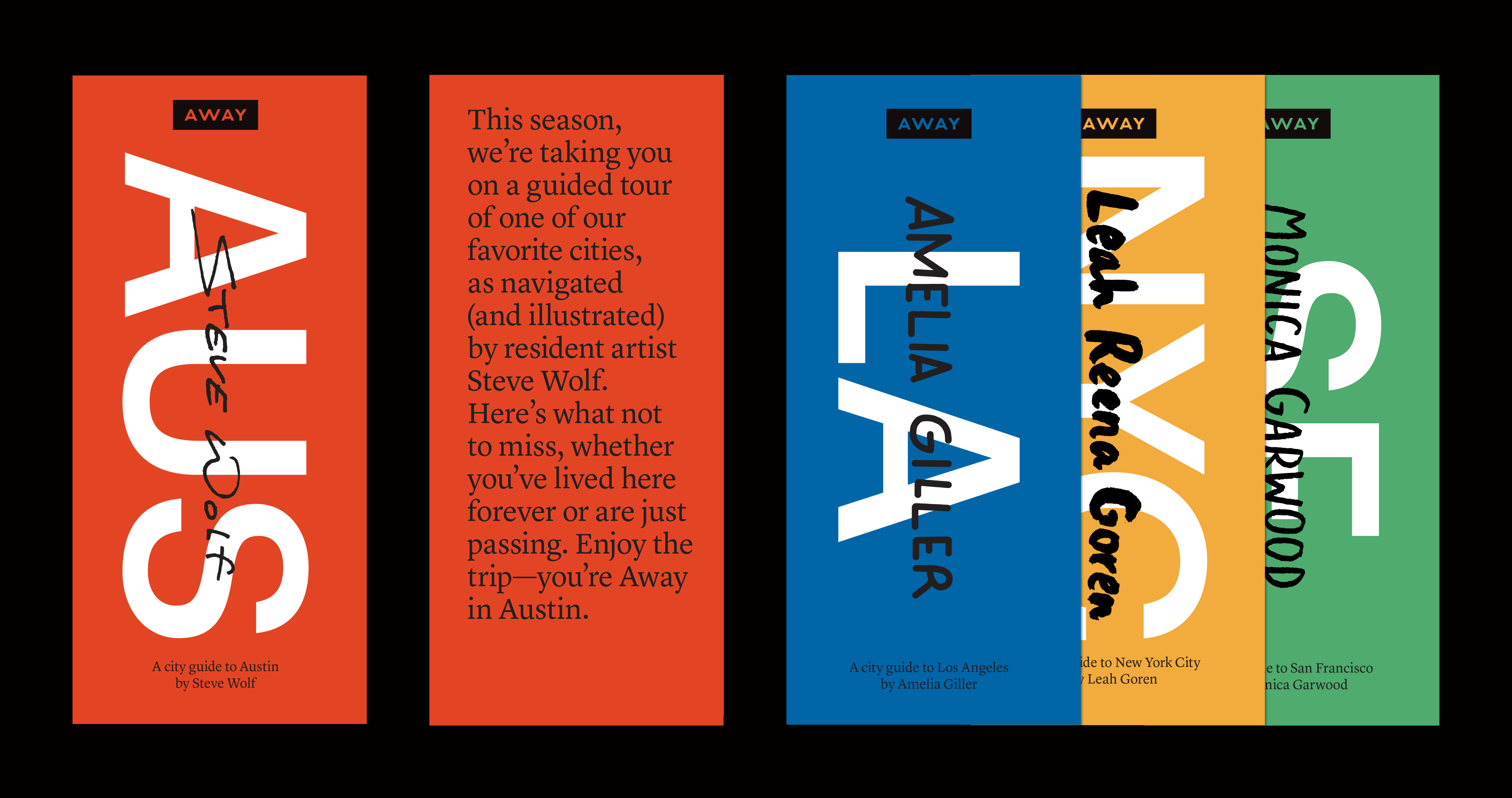 Star Wars Luggage Inserts
Away Battery Instructional
City Guides for each Away Store
Aluminum Passport Booklet Luggage Inserts
Away Holiday Playing Cards
Various Puffed Leather Luggage Stickers
An identity for Away's Influencer program. Away
wanted to elevate the program with separate
branding and swag.